Make a trip to the inside of your wardrobe.
Organize, remember, experiment and play
with all your clothes and accessories
Add the new purchases and combine everything.

for Windows
(8.84 Mb) Version 1.5.0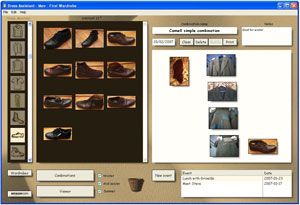 The demo has all of the same features than the licensed version without any expiration date.
The demo is limited to 20 pieces of clothing. Buy a license so that you can use all of your clothes.
Buy a license now for only $19.95
powered by Paypal